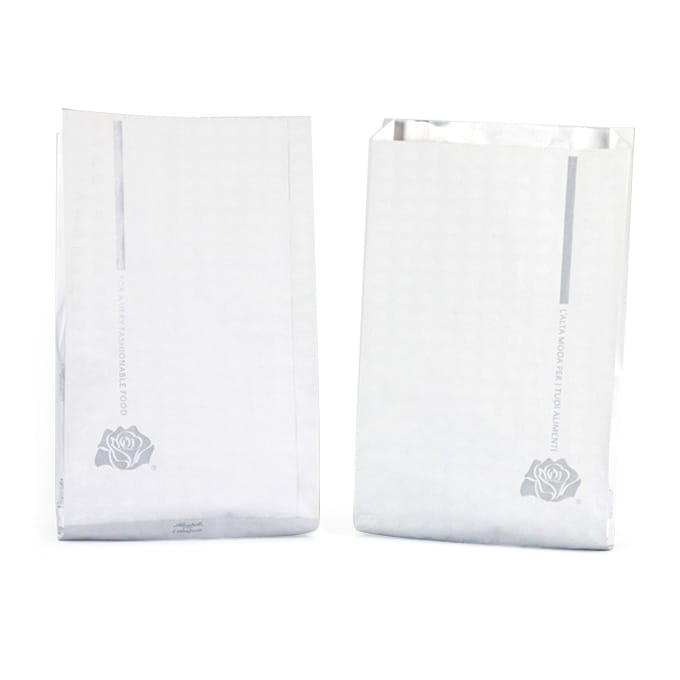 Freshpreserver Bags and Wrapping
Ideabrill Freshpreserver Bag is a patented packaging designed to improve the shelf-life of fresh food in a natural way, without altering its taste.
IdeabrillⓇ is resistant and heat-sealable
Ideabrill is made of highly resistant pure long-fibre kraft cellulose coated with a treated film able to preserve all the sensory qualities of the food, because it is heat-sealable and isolates it completely from moisture, light, and UV rays.
The heat seal, which takes 1 second, guarantees the food maximum protection, for optimal conservation and safe transport.
The study conducted by Esseoquattro's Research and Development department in collaboration with QuaSiAl, the Food Quality and Safety Group of the University of Camerino (Italy), has certified that Ideabrill preserves the food and maintains its sensory qualities over time better than traditional packaging.
Custom bags and wrapping
Ideabrill Freshpreserver Bags are designed to respond effectively to the needs of the retail channels, large-scale retailers, industry, Ho.Re.Ca and street food sector, and are available in many different formats.
Thanks to the support of our in-house design department and communication agency partner, OCALAB, the print can be customised and supplemented with multimedia content: the packaging becomes a direct and effective communication channel, able to reach the target audience with immediacy and accuracy.
IdeabrillⓇ and the environment
Ideabrill is a packaging system with low environmental impact.
Within the fresh-preserving range are products that in some cases can substitute bulky products such as plastic containers and styrofoam trays, reducing the amount of transport and the volume of waste that is generated at the end of products' life cycle.
The basic components of the packaging, paper and treated film, can be easily separated to facilitate recycling and fully recover both.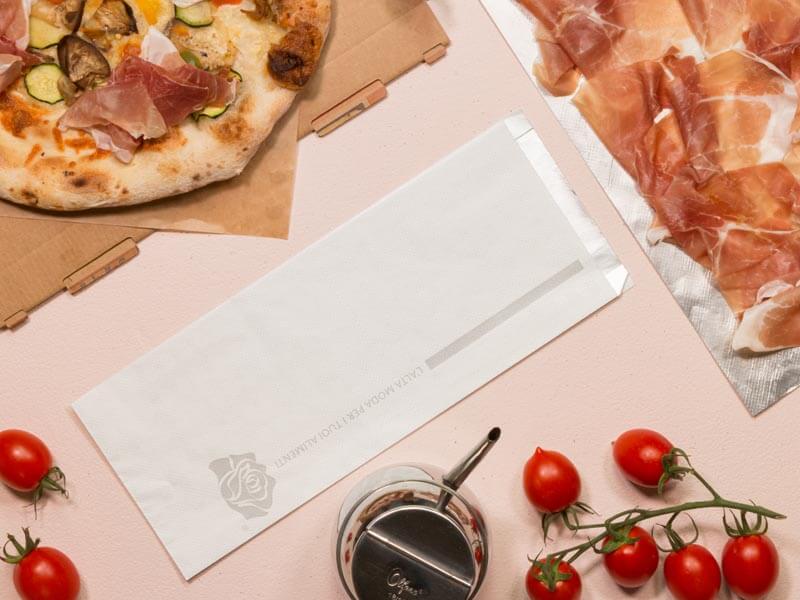 Cold cuts
Cold cuts are delicate and subject to rapid deterioration
All the tests confirm that Ideabrill preserves the colour, taste and aroma of ham for at least three days longer than regular packaging.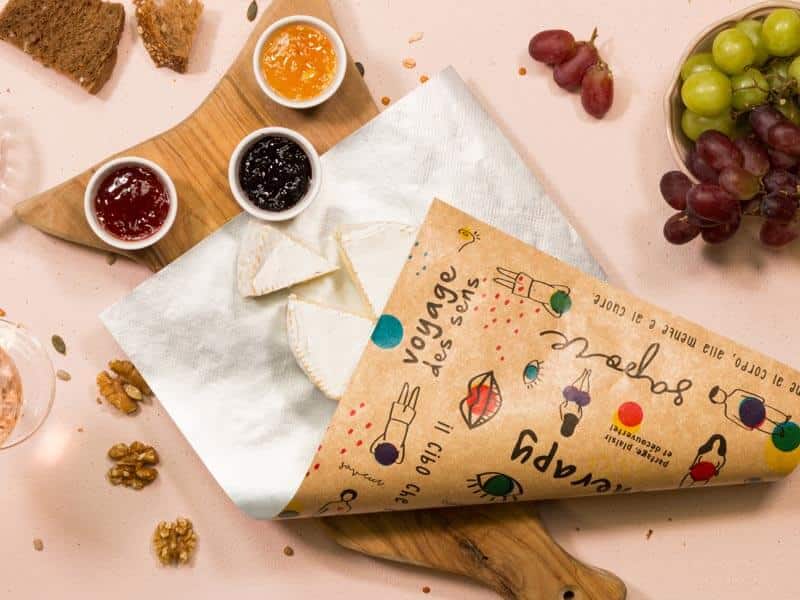 Cheeses
Freshpreserver Bags are the ideal packaging for cheese. It is suitable for direct contact with the food, it can be heat-sealed and is perfect for storing the product in the fridge.
For those who love traditional packaging, there is the Ideabrill wrapping, which keeps a longer-lasting crease and allows you to pack any kind of cheese easily and quickly.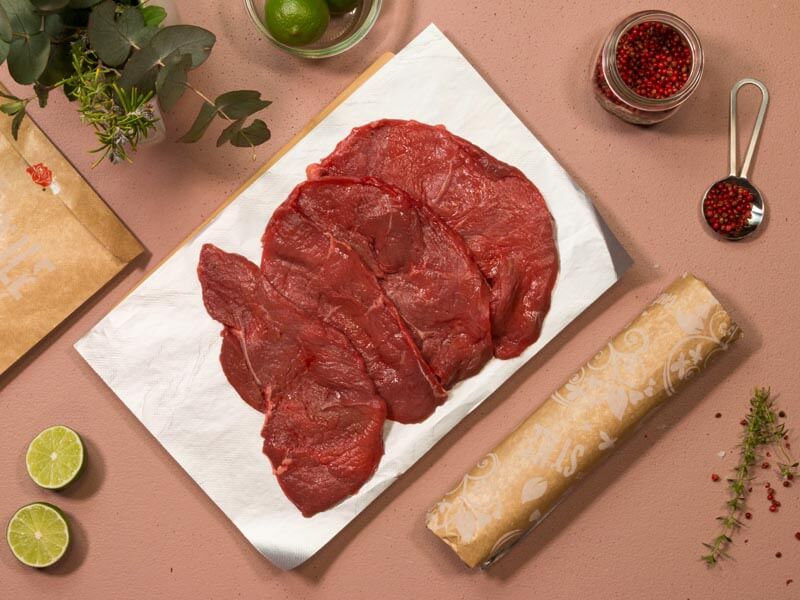 Meat
Meat is a fresh food with a high water content and is an ideal environment for bacterial growth: this results in rapid deterioration of the product and short shelf life.
Ideabrill inhibits the growth of biogenic amines and the meat maintains its pH virtually unaltered for 7 days.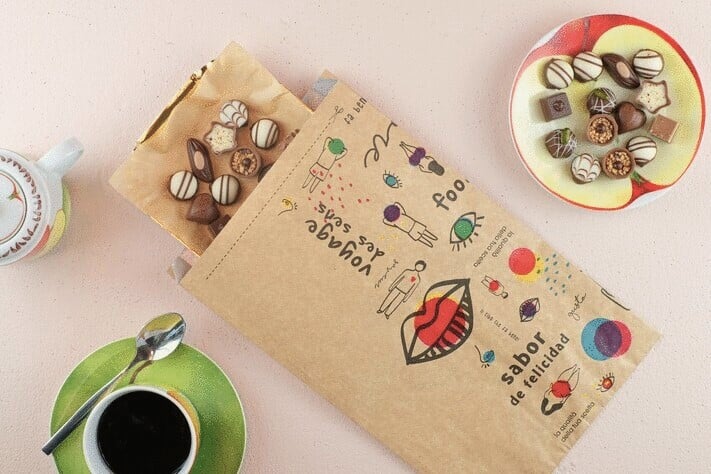 Confectionery and Patisserie
Crispness and aroma, but also softness and "meltiness": when it comes to confectionery and patisserie products, the textures to be preserved are various and all equally important.
Ideabrill preserves both the texture and aroma of confectionery and patisserie products, from cream-filled pastries, to petit fours, to chocolates.
The wrapping paper keeps a long-lasting crease, so you can put together stylish pastry trays in no time.
It is available in different colours (white, black, and kraft brown) and with various prints to match the Freshpreserver Bags, perfect for chocolates and sweets.
Other products in the Ideabrill range
---
Do you want to try our products?
---