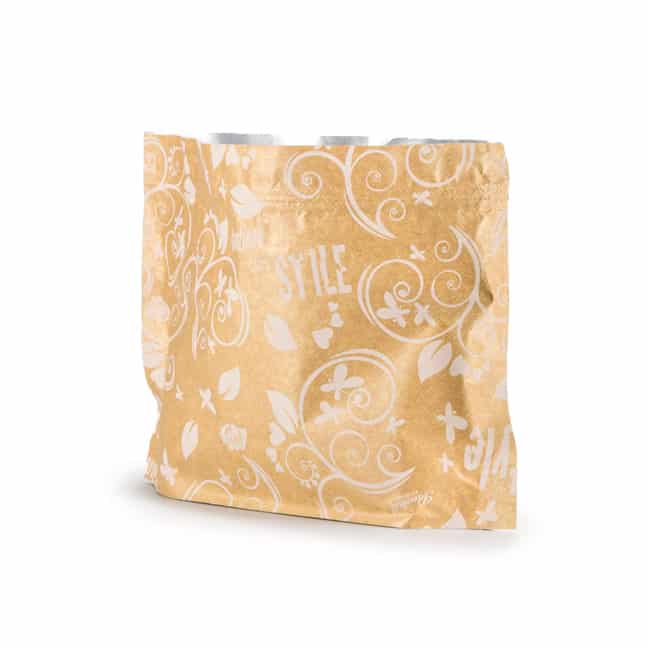 Zip & Strip
Innovative, personalised, unique
Zip & Strip is a line of completely innovative, high-performing multifunctional bags , able to successfully respond both to the changes in consumer habits and to the challenges of the market.
The right combination for your needs
The Zip & Strip bag range combines the properties of patented Ideabrill formula and a high level of customisation. Thanks to the newly designed production line, it is possible to combine the many availablefeatures:
the practical Zip or Strip closures, perfect to seal different foods in a different manner;
the bottom, which can be oval or squared (with round, 45- or 90-degree angles), and which can keep the bag standing giving it the appearance of a stylish clutch;
eyelets to personalise the bag with ribbons and tags;
a transparent window, which can be either horizontal and show part of the content, or vertical over the full height of the bag, to display as much as possible.
Zip & Strip and the environment
These special bags are able to replace some plastic containers with a significant reduction in volume. This means fewer means of transport used (hence less pollution) and less waste to be disposed of.
You can easily separate their basic components for waste separation, in order to recycle them accordingly: kraft paper with paper and the treated film and zip with plastic.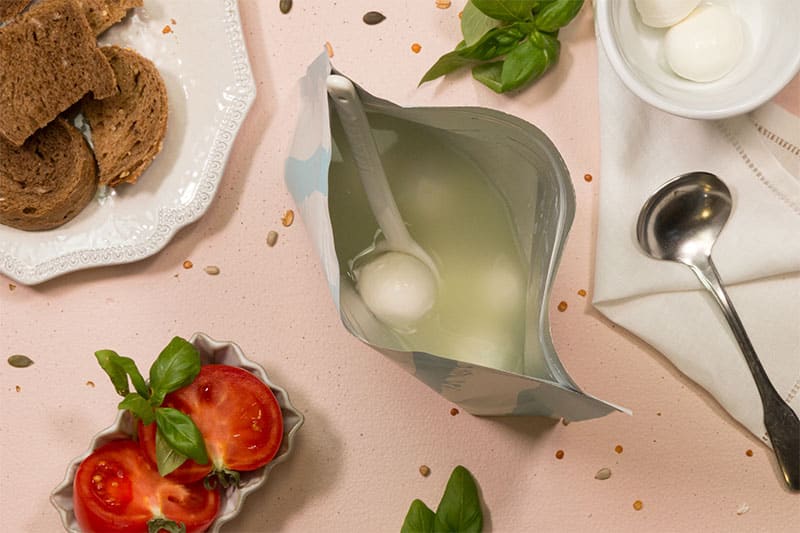 Cheeses
Bag 11 for mozzarella was designed to perfectly retain all the liquid from the product.
Thanks to the oval bottom, the bag can stand on its own.
With its Zip closure, the bag prevents any spill, even if upside down.
The dedicated printing highlights the freshness of the content and makes this packaging special and unique.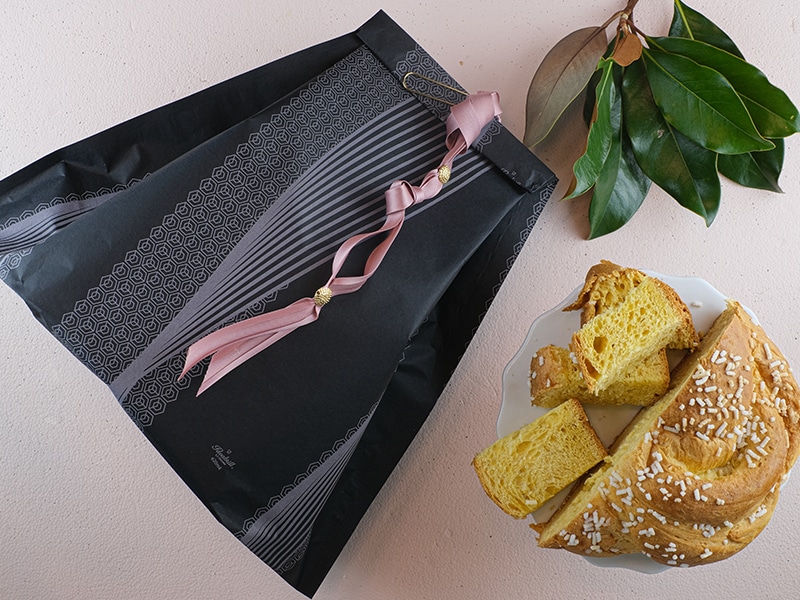 Confectionery and Patisserie
Bag 13, Bag 11, Bag 19 and Bag 31 are designed to package confectionery and patisserie products in a practical, quick and stylish way and safeguard their texture and aroma thanks to Ideabrill fresh-preserving formula.
With its different formats it is possible to package small confectionery and patisserie products – chocolates, meringues, cookies – as well as leavened cakes, even large ones such as the Easter Dove Cake and Panettone.
They all have an oval bottom that allows the bag to stand; they are also equipped with practical features that facilitate packaging, such as as the zip or strip closure and eyelets for ribbons.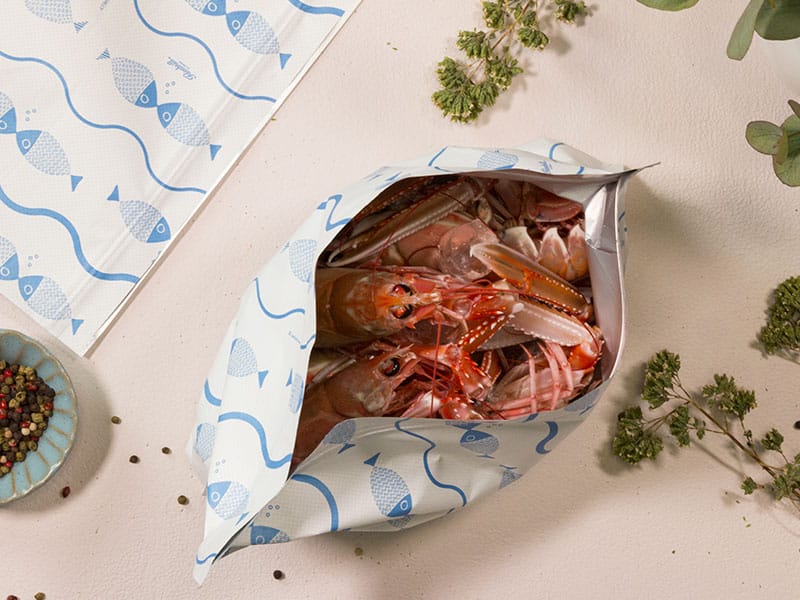 Fish
Bag 11 – Fish is the perfect packaging for raw fish, preserving its freshness.
The Ideabrill patented formula and Zip closure protect the food from external agents, keep the temperature constant and seal both liquids and unpleasant odours inside the bag.
Bag 11 – Fish is ideal also for transporting cold fried fish, so that customers can complete the cooking of the fish at home, with excellent results.
Do you want to try our products?
---