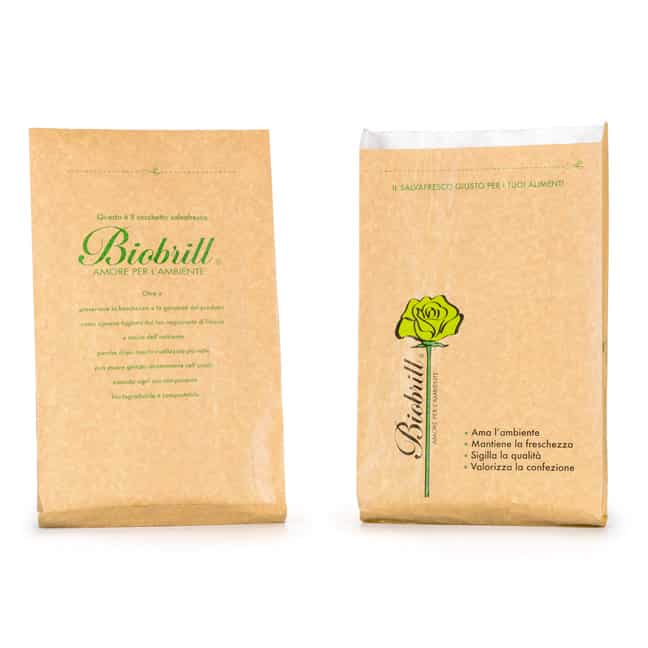 biodegradable food packaging
Biobrill is the result of our attention towards the environment, which prompted us to design an even greener version of our flagship product, Ideabrill.
In fact, exactly like our first product, Biobrill is heat-sealable and, thanks to the special fresh-preserving treatment with patented formula, it protects food from external agents, preserves its organoleptic qualities and increases its shelf-life.
In addition, Biobrill is completely biodegradable and compostable.
BiobrillⓇ , the naturally beautiful biodegradable bag
Biobrill is made of untreated brown kraft: a material and a colour that are immediately reminiscent of the environment and of natural elements.
On Biobrill bags and wrapping paper we decided to print our rose, but in green, to signify that it is environmentally friendly.
BiobrillⓇ and the environment
Biobrill is a natural and sustainable packaging that shows our love and respect for the environment.
It is made of brown kraft provided by Gascogne Papier, a PEFC™-certified paper mill, which uses raw material sourced exclusively from forests managed according to specific sustainability requirements.
Biobrill is completely biodegradable and compostable; therefore, after use it can be disposed of with your organic waste.
Biobrill comes from nature and thanks to a virtuous circle, at the end of its life-cycle it transforms and returns to it.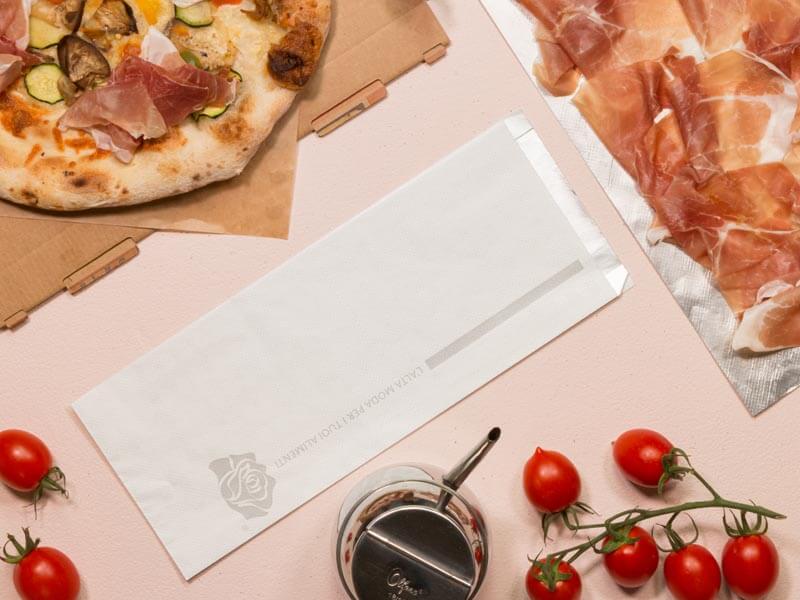 Cold cuts
Cold cuts are delicate and subject to rapid deterioration
All the tests confirm that Ideabrill preserves the colour, taste and aroma of ham for at least three days longer than regular packaging.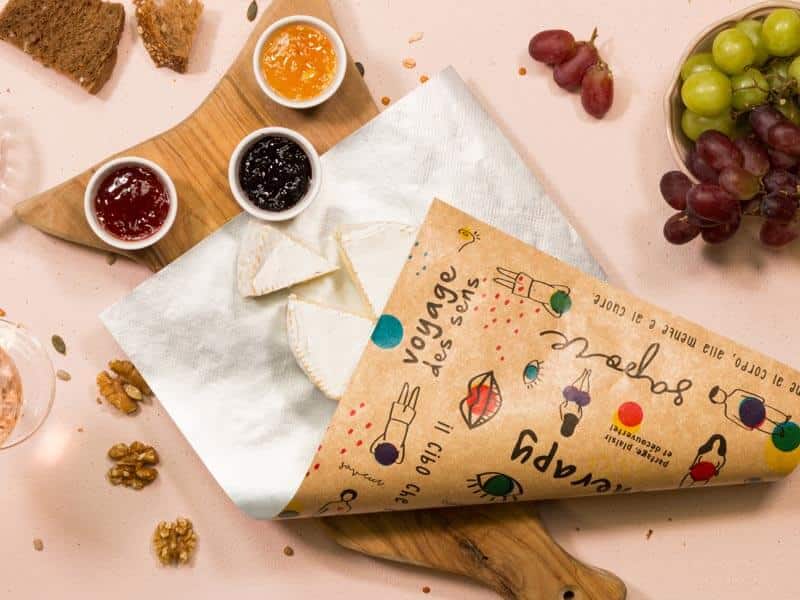 Cheeses
Fresh-Preserver Bags are the ideal packaging for cheese. It is suitable for direct contact with the food, it can be heat-sealed and is perfect for storing the product in the fridge.
For those who love traditional packaging, there is the fresh-preserver wrapping paper, which keeps a longer-lasting crease and allows you to pack any kind of cheese easily and quickly.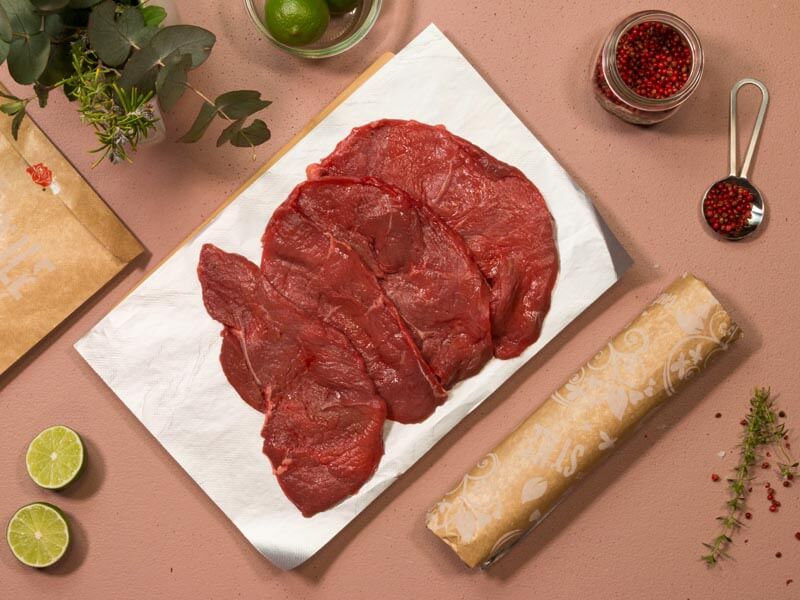 Meat
Meat is a fresh food with a high water content and is an ideal environment for bacterial growth: this results in rapid deterioration of the product and short shelf life.
Ideabrill inhibits the growth of biogenic amines and the meat maintains its pH virtually unaltered for 7 days.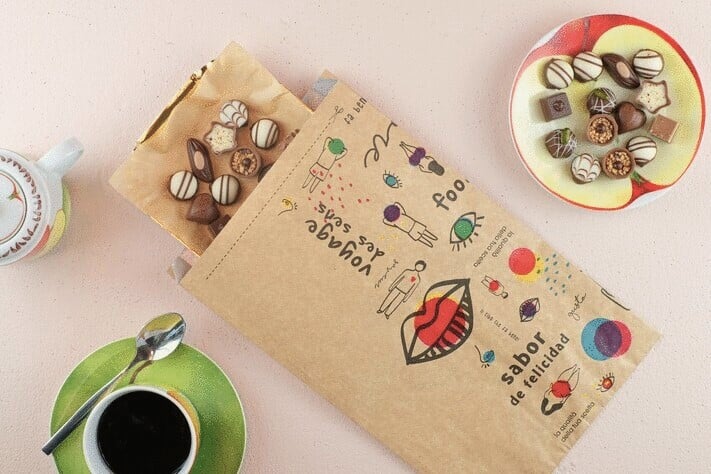 Confectionery and Patisserie
Crispness and aroma, but also softness and "meltiness": when it comes to confectionery and patisserie products, the textures to be preserved are various and all equally important.
Ideabrill preserves both the texture and aroma of confectionery and patisserie products, from cream-filled pastries, to petit fours, to chocolates.
The wrapping paper keeps a long-lasting crease, so you can put together stylish pastry trays in no time.
It is available in different colours (white, black, and kraft brown) and with various prints to match the Fresh-Preserver bags, perfect for chocolates and sweets.
Do you want to try our products?
---